Sermon Audio
Forgiving God, You clearly can see what we do and do in fact see past our actions and forgive us. We don't deserve it, but You forgive us out of Your great love for us. Thank You for this gift of grace and especially of Your Son's sacrifice for each of us on the Cross of Calvary. For this offer was not just for a select few, but for all of mankind, including each of us gathered here with the white bead of the salvation bracelet as Your forgiven children on this Wednesday of Lent. AMEN.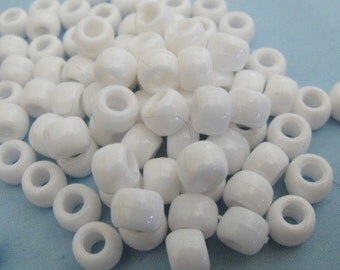 If one were to look at the entirety of the Old Testament there appears to be nothing but lists of who begat whom, destruction of peoples and places and stories of individuals wandering in the desert. Yet, if you look a little further, there is clearly a concept that the people of Israel were imparted from God. It wasn't deliverance on their time table or overcoming those who were their masters, the concept that the people of Israel had as a thread from the Garden of Eden, wandering through the desert, their entrance into the Promised Land and the building of the Temple in Jerusalem had a simple phrase as their unspoken, but believed mantra. Simply, it was, "We are forgiven"! And tonight we make that connection with each of us that gather here to hear and learn more about the white bead of the Salvation Bracelet. "We are forgiven!"
Isaiah the prophet foreshadowed, reminded and prophesied for the people of Israel and for us tonight this concept of "We are forgiven!" For Isaiah knew the history of the people of Israel and understood their human condition. Hear Isaiah, "Come now, and let us reason together," Says the Lord, "Though your sins are as scarlet, They will be as white as snow; Though they are red like crimson, They will be like wool." Isaiah in this brief excerpt of his book pin points what God does for the people of Israel.
The people of Israel continuously sinned and turned away from God. They were strong willed and sought only what they desired and felt would get them the results they desired, which in most cases was against God's divine plan. And every time they followed their own plans, they continuously encountered problems. But even though they encountered problems, God walked with them. And God not only walked with them, but God as Isaiah said, turned what was scarlet into white as snow. In essence God forgave them each and every time.
What can we who gather here tonight take away from this? We like the Israelite people need to hear from God, "We are forgiven!" God has reached down into our lives here in Goodland, KS and forgiven us. Why does God do this? Because God loves us and wants us to hear, believe and share the message "We are forgiven!" In this white bead of the salvation bracelet, we are reminded of God's great compassion for each and every one of us in our present circumstances. God reaches down into each of our lives and wants us to feel the forgiveness He so freely wants to offer us. We can share this clearly, without question and with uncompromising vigor. This is why the salvation bracelet is such a powerful tool.
This simple bead of white, clearly shows and shares with us God's love for us. "We are forgiven!" We no longer are defined by the scarlet sin as Isaiah said, but made clean by the Blood of Jesus Christ. Like lint on a table or dust cloth that changes the appearance of many homes, God removes the lint of our lives that weighs us down and forgives us. And we are empowered to share this message of forgiveness.
When we wear the salvation bracelet, we have the opportunity to start a dialogue with others who may never have heard about Jesus Christ. The bracelet offers the opportunity and the Holy Spirit inspires us to share what God offers us through His Son Jesus Christ. And this simple white bead, reminds us of God's gift to and for all of mankind, but especially each and everyone of us gathered here this Wednesday of Lent who believe this simple message, "We are forgiven!" AMEN.
Check out
Pastor on the Prairie (ProtP)
Subscribe to ProtP